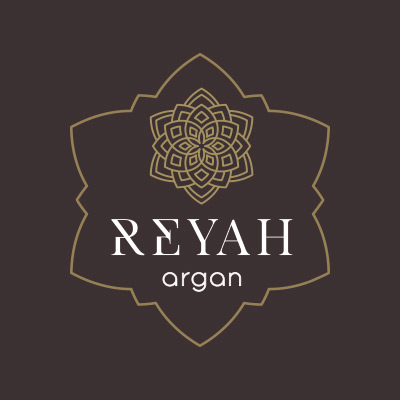 Classy hotel amenities including anti-ageing cosmetics with Argan oil.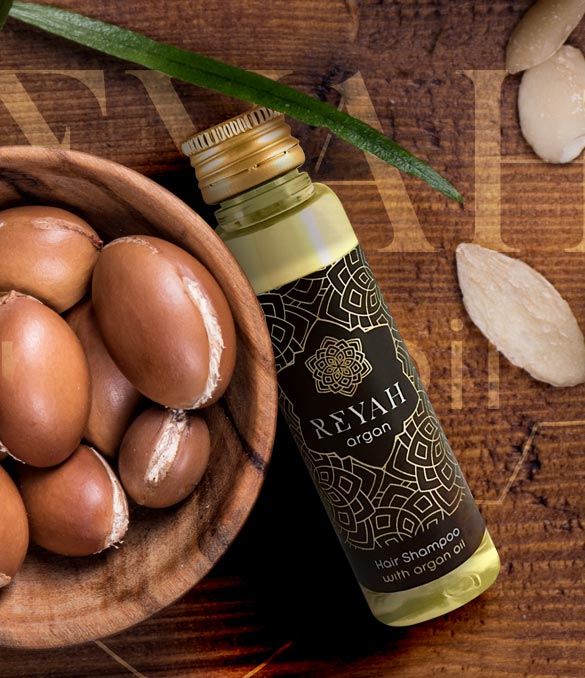 THE COSMETIC FORMULATION
The Reyah guest amenities are enriched with precious Argan oil with an emollient, anti-oxidant and elasticizing effect. Their formula nourishes the skin, regulating its hydration and elasticity and fighting the signs of ageing. These hotel toiletries have Oriental scents and are ideal even for the most sensitive skin, because they are paraben-free.
THE PROPERTIES OF ARGAN OIL
Argan oil, endemic to Morocco, is extracted from the fruits of the Argan tree (Argania Spinosa). It contains vitamin E, vitamin A, tocopherols, flavonoids and fatty acids that act as natural antioxidants fighting free radicals. Furthermore, its fantastic hydrating proprieties deeply nourish the skin without leaving its surface oily.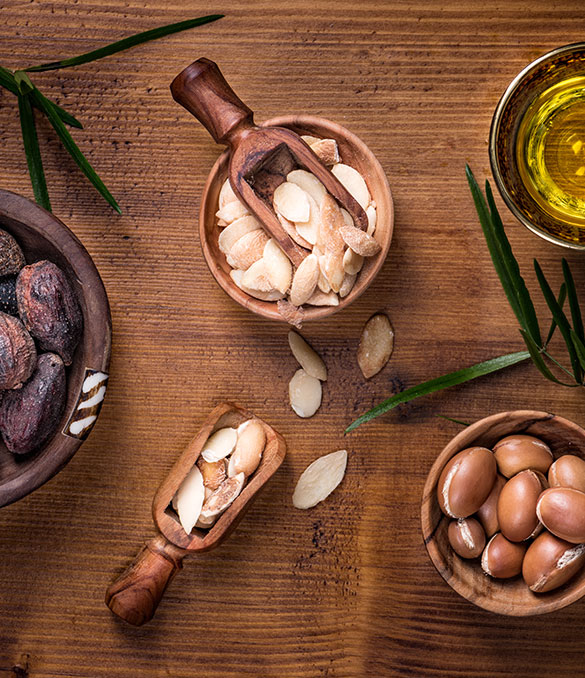 AN ELIXIR OF WELLBEING
These hotel toiletries with a classy and cozy look and their shades of gold and dark brown are perfectly suitable for different bathroom environments. These guest amenities are ideal for hotels with a SPA, residential hotels and wellness centers seeking to combine the quality of Italian cosmetic products with a Moorish style.
THE REYAH GUEST AMENITIES
The Reyah hotel amenities include a wide array of cosmetic products in a 32ml size as well as toilet accessories, providing your guests with a moment of pure relaxation.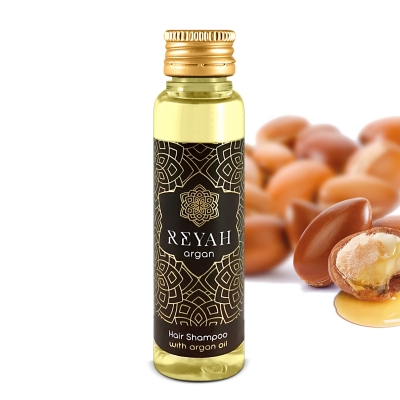 SHAMPOO 32 ml
confezione 308 pezzi
BODY WASH 32 ml
confezione 308 pezzi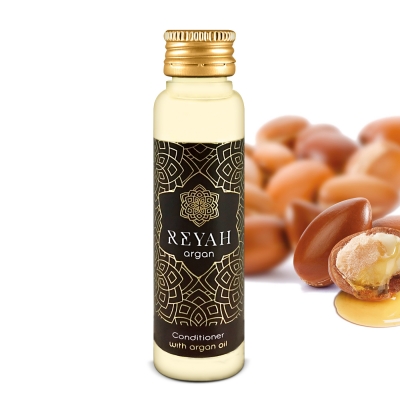 CONDITIONER 32 ML
confezione 308 pezzi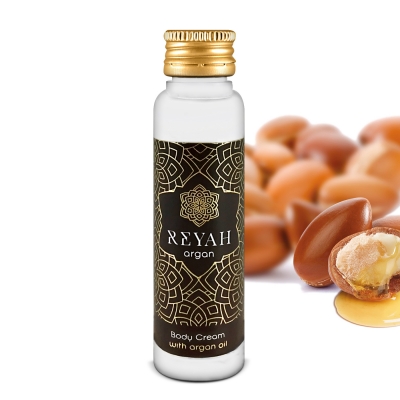 BODY LOTION 32 ml
confezione 308 pezzi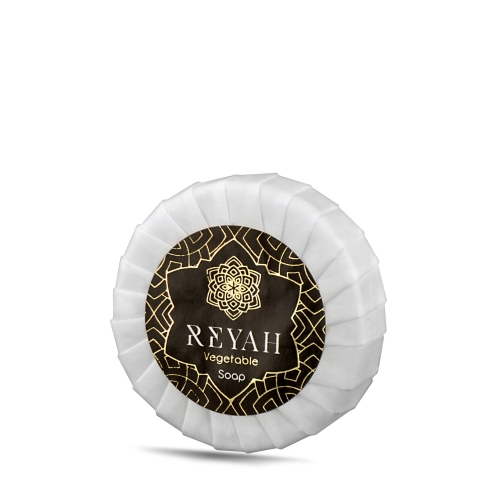 BAR SOAP 30 gr
confezione 280 pezzi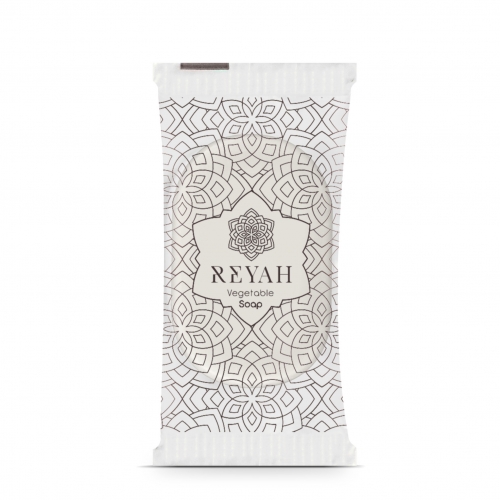 BAR SOAP 15 gr
confezione 500 pezzi
SHOWER CAP
confezione 238 pezzi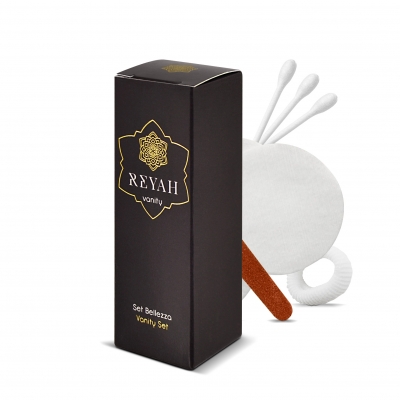 VANITY SET
confezione 238 pezzi
I would like to receive a quote for Reyah hotel amenity set