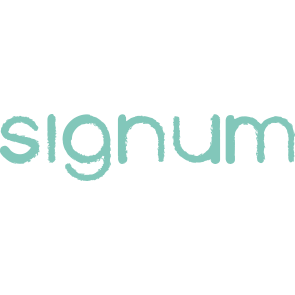 A classy hotel soap dispenser in a practical soft-touch container.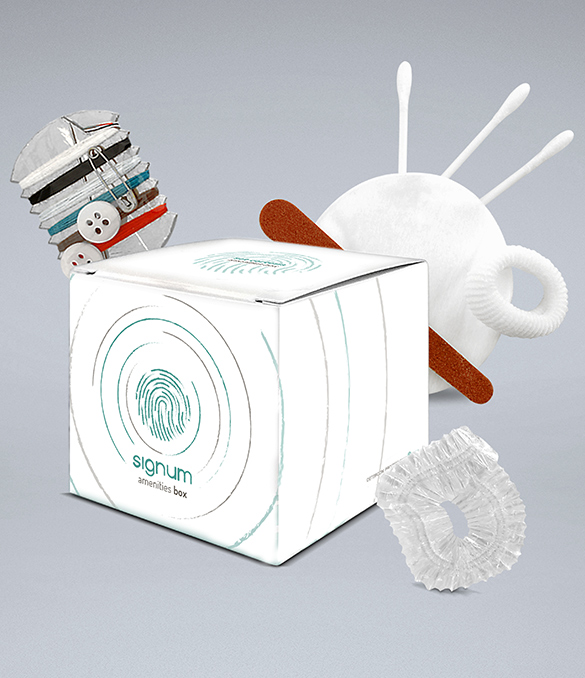 THE COSMETIC FORMULATION
Entirely made in Italy, the Signum gel mix has a delicate and perfumed formula suitable for hair, body and hands. It is one cosmetic product suitable for several different uses, which you can place both inside the shower and in the sink area. It contains three hundred milliliters of product with an easy user-friendly distribution thanks to the soft-touch container for all your guests.
ENVIRONMENT-FRIENDLY
Our Signum dispenser is the ideal solution for every environment-friendly facility. Signum is, indeed, realized with 39% less plastic compared with the hotel 500ml soap dispenser. It is eco-friendly not only because of how it is made, but also because of how it manages its consumption. Equipped with a controlled dosing system, it avoids clients unnecessary wasting product, thus further reducing its environmental impact.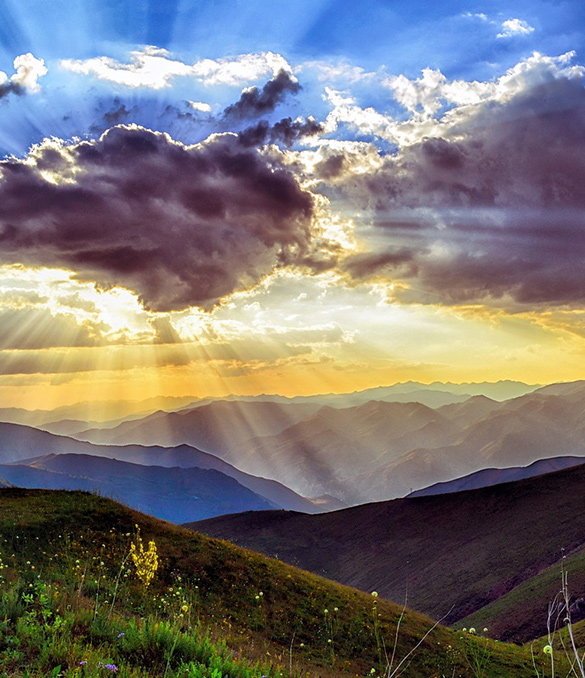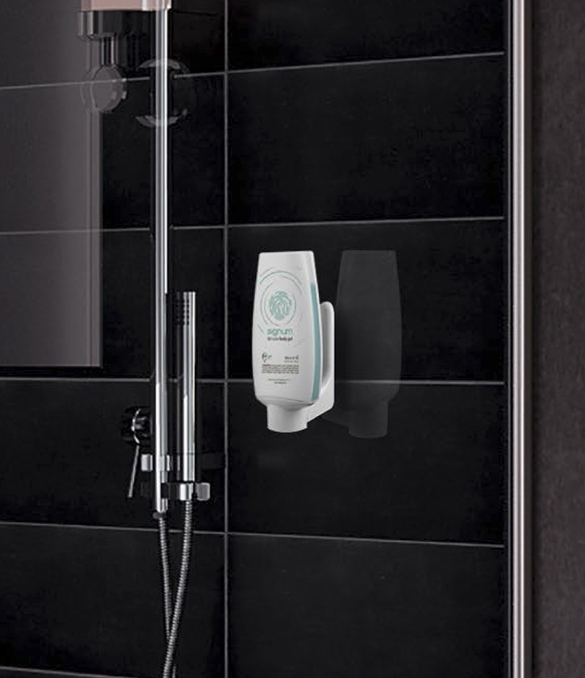 AN EASY AND SAFE INSTALLATION
Signum is easy to install. You can choose to install it either with screws or with double-side tape on every type of wall surface: it will always keep in place even inside the shower cabin. The see-through strips on both sides of the container easily show how much product is left. The dispenser stays clean, without any leakages or smearing, and does not need excessive maintenance; it is also fast and easy to replace the empty container. Moreover, Signum has an anti-theft locking device.
I would like to receive a quote for Signum hotel soap dispenser